About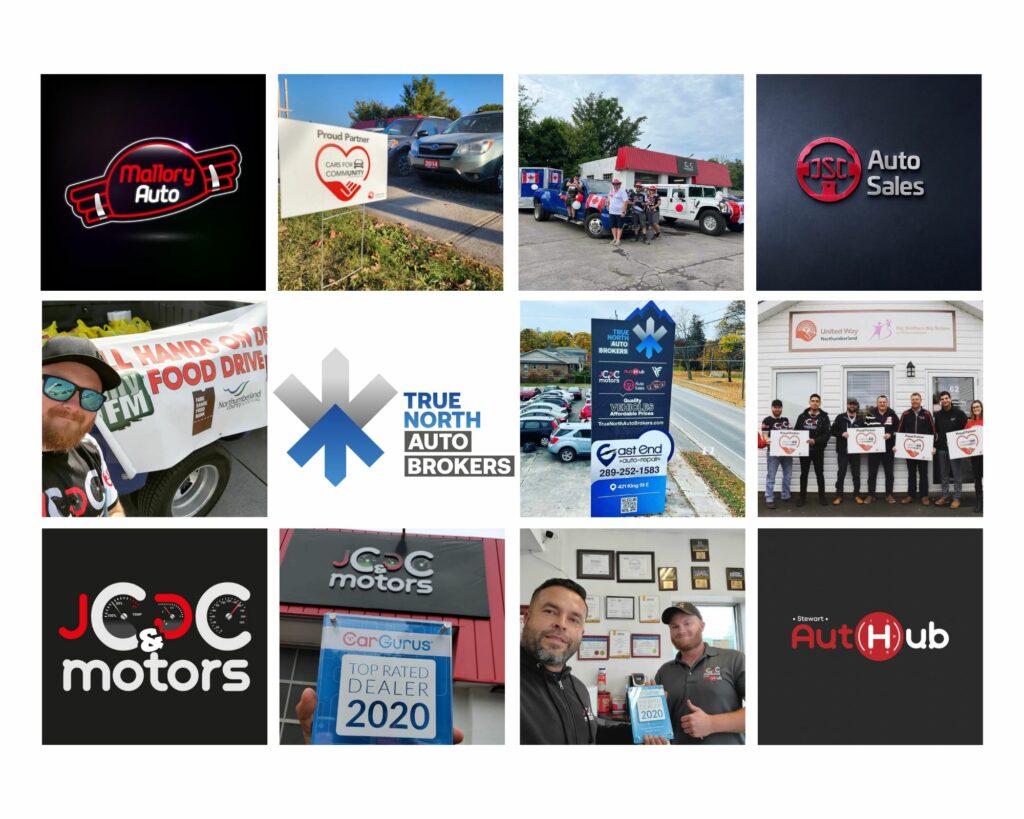 We know that buying a car is a big decision and can be stressful. That's why at True North Auto Brokers we strive to help make this process as easy and stress free as possible.
Our family of dealerships and partner service facility are here to offer you a one stop shop. We have a wide assortment of high quality pre-owned vehicles at the most affordable prices. We strive to exceed all your expectations when buying a car.
Take a look at our current offerings but if you do not see exactly what you want let us know as we can almost always find the exact car you are looking for through our large network of industry connections.
★ ★ ★ ★ ★

So far Les has helped me and my girlfriend out. We will see final results Tuesday.
★ ★ ★ ★ ★

Just bought a Mazda 3 GT from Wesley! He was super awesome to work with didn't feel like he was trying to force a car on you! Car was safetied and had anything that needed replacing done in great time! Would recommend them to anyone!!
★ ★ ★ ★ ★

It's amazing place to bring a car to or pay a car, I been with them more then 3 years fixing my car and my family car the are amazing and i just payed a car from them the made it so easy for me and helped me so much, thank you so much.
★ ★ ★ ★ ★

I was very happy with my experience at True North Auto Brokers. Wes was extremely helpful helping me find a good reliable vehicle for me and my family. I will definitely be going through True North Auto Brokers for my future car needs.